A possible solution to the mental health crisis?


24 Nov 2020
"Almost 65 000 young people in England, including children as young as 6, are being prescribed antidepressants by their doctors. The figures have prompted concern that medics may be overprescribing strong medication because of stretched and underfunded mental health services." This was reported by the Guardian newspaper (from NHS data) in 2017. The latest NHS report (Mental Health of Children & Young People in England 2020) revealed that mental health disorders, self-harm, prescribing of medication in young people have all increased considerably over the past 3 years.
Influences such as peer pressure, social media; pressure to achieve at school; not feeling valued by parents or friends; arguments, bullying or being teased, all have an impact on the amount of stress children experience.
The recent disruption of education, social and economic opportunities has exacerbated the situation, by increasing uncertainty, fear and loneliness. Young people face immense pressure with regards to exams, socialising, worries about their future, etc. Research by the Prince's Trust reported that more than a quarter of young people felt unable to cope with life, almost one third had panic attacks, and more than a third said they struggled to think clearly. Anxiety kills learning and personal growth – a state of relaxed attention is optimal for learning. SAGE scientists have warned that children, aged 7-24, risk becoming a 'lost generation' because of the pandemic.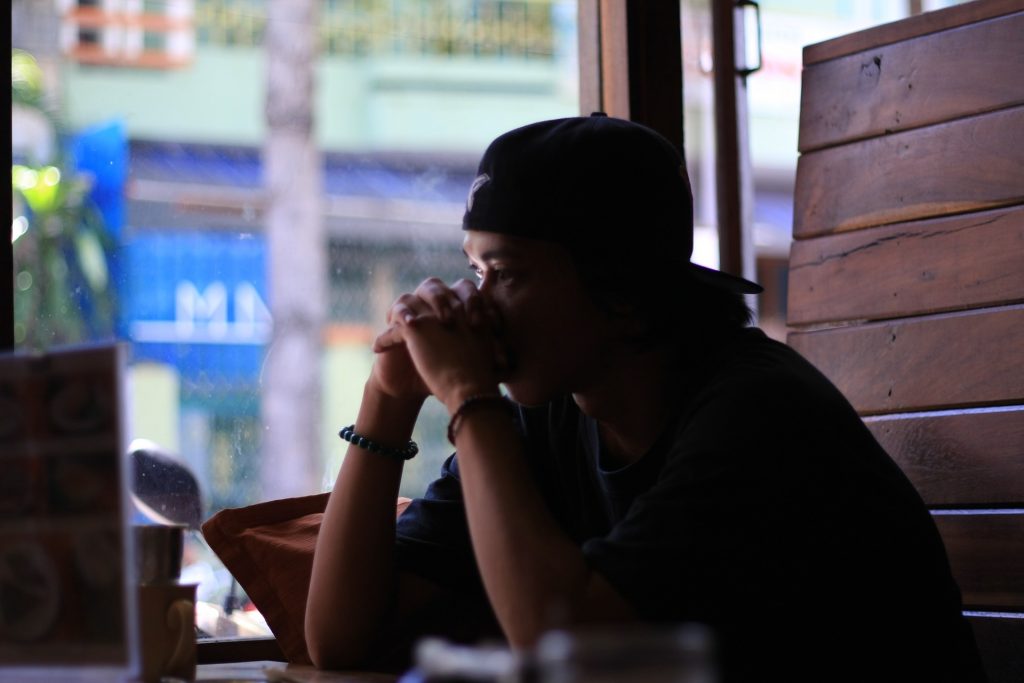 Meanwhile, accessing NHS mental health services has become harder, with long waiting lists and most services offered only online or by phone. For GPs, prescribing medication may be the easiest solution. While this may be useful in relieving symptoms short term, it doesn't change the underlying thought patterns that are contributing to the problem. Therapies which aim to change one's thinking and behaviour patterns may be useful, but are not always easily accessible or may not be effective for everyone.
The deputy CEO of the charity Rethink Mental Illness stated: "There is clearly a systemic problem in the growth of anxiety and depression amongst younger people. If we are to reverse this trend and prevent a problem becoming a crisis, the social contract we provide to young people has to have a better set of terms and conditions."
A new approach to assessing and treating mental illness is needed, which can support and complement the current mental health care system, so that people can easily access the help they need.
"Meet Yourself Therapy" (MYT) and "Meet Yourself Meditation" (MYM) provide a unique holistic approach to understanding, assessing and managing mental health – one that empowers the individual to monitor and manage their own wellbeing. One that develops feelings of self-worth and emotional resilience – the ability to respond to, and rebound from, stressful and challenging situations. Meet Yourself Therapy and Meet Yourself Meditation are approved worldwide.
Case Study – Daisy's Panic Attacks
Daisy's anxiety escalated after she started secondary school – one of the top performing schools in the UK. Her early childhood had been happy as, being an only child, she'd received much attention. But now the focus had shifted to high academic achievement and fulfilling the expectations of the adults around her. She started having panic attacks at the age of 13 and was diagnosed with depression and prescribed medication. Many of her friends in school were on similar medication, for similar issues. The CBT she received from CAMHS (Children & Adolescent Mental Health Services) helped for a while, but after she was discharged she regressed. Her parents were told that no more sessions could be allocated.
After 3 years on medication, Daisy's mother Kay contacted us, seeking an alternative way of treating her daughter. We explained to her about Meet Yourself Therapy/ Meet Yourself Meditation.
After the 1st session, Daisy expressed her gratitude that finally someone understood her. She told us, "I want to be able to function, go to school, see my friends happily. I currently feel weighed down. I would like to feel more free. I want to experience less blank episodes and have better concentration. I keep having bad thoughts and bad images replaying – I would like if they went away."
After the 2nd session she reported, "I feel less weighed down by the negative things around me. I feel less impacted by my own mood. I was able to go to school every day and do my work and concentrate with a renewed energy. Yesterday, a grave incident happened to a close friend of mine, and today I felt awful, low. But after today's session I feel free and less shock/numbness – I feel lighter."
3rd session: "After today's session I feel very emotional, overwhelmed with love, gratitude and understanding. I feel I want to tell the people around me that I love and care for them."
4th session: "After last week's session, I found the number exercise incredibly helpful. Whenever I was frustrated by people not understanding me, I was able to think about the need to accept these things as opposed to getting angry. As a result, I felt a lot calmer this week and at peace. After today's session I felt much more at peace after the healing. I have had a lot of things happen over the last few days and have been very busy, and I was able to ground myself again and clear my head of thoughts. While meditating earlier this week I found it hard to blank my thoughts, but I was able to do so to a greater extent today."
Daisy has continued her sessions with us, switching from face to face sessions to online. As the suppressed frustration and anxiety dissolves, she acknowledges, "I feel energised and more aware."
From experience, we've seen that most cases of anxiety, depression, low self-esteem, other mental/emotional issues arise from not receiving adequate emotional support (usually during childhood). Society and adults (even well-meaning ones) can impose expectations on young people, which they may feel unable to fulfil. This creates anxiety and feelings of being unvalued, overburdened, and not in control – life loses its joy. These negative thoughts and emotions become stored in the subconscious mind and continue to negatively influence how the person experiences life.
How meet yourself meditation (mym) can help to reverse the current mental health problem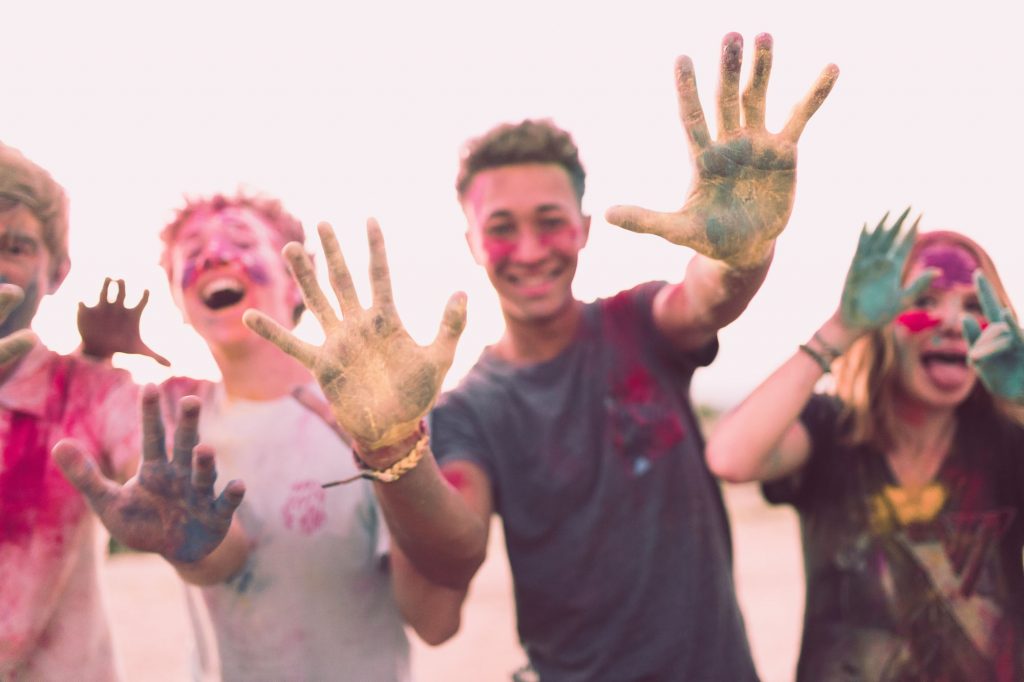 A core aim of MYM is to develop emotional resilience – essential to protect against mental illness.
Mental illness starts mostly in childhood, making this a good stage for preventive intervention. Thus MYM has also been adapted for younger children and parents:
MYM (for children) – Instils emotional awareness and self-worth in school age children.
MYM (for parents) – Helps parents to manage their own state, and establish a supportive, nurturing relationship with their children – recognising that an emotionally balanced, loving parent is an important factor in raising emotionally resilient children.
A young person's growing brain exhibits neuroplasticity- its development is shaped by his/her daily experiences. Children who are taught to calm their minds show greater strength in handling distress, better concentration and memory, improved communication skills. Practising MYM encourages the development of neural pathways associated with calming one's emotions.
MYM is unique: it is a Healing Meditation – energy healing helps to focus the mind inwards while you meditate. This enables you to reach a deeper, more peaceful state in a shorter time (ideal for children and beginners). It reaches beneath the layers of accumulated fears and conditionings, to release any destructive emotions or fears. It helps to heal any anxiety you may be holding on to.
MYM teaches people:
To listen more deeply to themselves.
To understand how negative thoughts can lead to negative responses and feelings – and how to change them into positive ones.
To heal and balance their emotions.
To accept, love and value themselves (and others) as they are. Healthy self-worth creates inner peace and eliminates any desire to harm oneself or others. It also prevents one from feeling emotionally hurt by others. This enhances compassion, tolerance, cognitive and social skills.
To believe "I can" and find solutions to their challenges.
Regular practise of MYM 'rewires' the brain to increase inner calm, self-esteem, emotional resilience, mental clarity and focus, and self-discipline.
This improves health on all levels (physical, mental, emotional, spiritual). It is only then that you can start to enjoy the benefits that permeate widely throughout your life and connection with others.
We have delivered MYM sessions online, including to students, with excellent feedback. Participants comment that the Healing meditation enables them to calm their minds quicker and more easily. They report feeling more tranquil, serene, grounded. The following comments from University students (from an overseas MYM session) is typical of the feedback we receive:
"I felt very refreshed and more aligned with myself. I felt more assured and confident with my actions and ready to take on the day. I think MYM is important and, by implementing it on a daily basis, could strengthen the relationship with oneself. I think it can strengthen your confidence, which in turn will make decision making and finding solutions easier, because of the trust built within yourself."
"I found MYM very calming and it let me see my thoughts. After, I felt more relaxed and aware. Practising MYM regularly could help me re-centre myself and let go of any burdens. It gives me the time and space to evaluate how I am handling my challenges and how I can do better."
MYM is easy to learn and practise, even for children. Large groups can be taught, as in school or university, and regular practise habits established. MYM, by empowering people to monitor and manage their own wellbeing, also reduces the load on the Health Services. It makes people feel in control of their own lives, by empowering them to use their own inner resources to manifest positive changes in their lives.
The overall aim is to nurture future generations with peace, love and compassion in their hearts, instead of anger, pain and resentment. Thus, promoting a spirit of brotherhood and world peace.